#Note: if the VIP server don\'t work. switch to Openload server.
#Note: si le serveur VIP ne fonctionne pas. basculer vers le serveur Openload.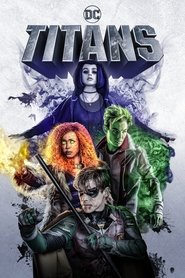 Titans Season 1 Episode 2
Titans Season  1   Episode 2   A team of young superheroes led by Nightwing (formerly Batman's first Robin) form to combat evil and other perils.
Views: 28
Serie: Titans
Director: Brad Anderson
Guest Star: April Brown Chodowski, Colton Gobbo, Jamillah Ross, Jarreth Merz, Jason Burke, Jewels Krauss, Justin Landry, Kafi Pierre, Keethan Krish, Lindsey Gort, Liza Colón-Zayas, Luke Marty, Mark Antony Krupa, Martin Roach, Nadine Roden, Neven Pajkic, Nicolas Grimes, Phillip Jarrett, Premika Leo, Randolf Hobbs, Richard Blackburn, Rodney Alexandre, Shakura S'Aida, Sherilyn Fenn, Steve Boyle, Tomaso Sanelli, Val Ovtcharov, William Healy
Air Date: 2018-10-12
Year: 2018