Captain Tsubasa vf Season 1 Episode 30
#Note: if the VIP server don\'t work. switch to Openload server.
#Note: si le serveur VIP ne fonctionne pas. basculer vers le serveur Openload.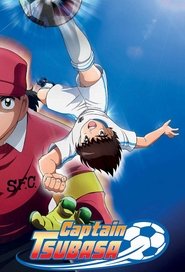 Captain Tsubasa vf Season 1 Episode 30
Captain Tsubasa vf Season  1   Episode 30   Tsubasa est un garçon de 11 ans qui ne vit que pour le football. Alors qu'il vient d'emménager dans une nouvelle ville, il surprend deux écoles rivales qui se disputent le terrain de foot municipal. Impressionné par Wakabayashi, qui prétend être le meilleur gardien de but du Japon, il le défie en duel de façon spectaculaire. C'est alors que Tsubasa se fait remarquer par Roberto, un ancien membre de l'équipe du Brésil, qui deviendra son entraîneur personnel pour faire de ce jeune génie le plus grand joueur de foot japonais !
Air Date: 2018-04-03
Year: 2018