Banana Fish vf Season 1 Episode 14
#Note: if the VIP server don\'t work. switch to Openload server.
#Note: si le serveur VIP ne fonctionne pas. basculer vers le serveur Openload.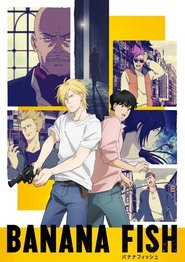 Banana Fish vf Season 1 Episode 14
Banana Fish vf Season  1   Episode 14   Basé sur le manga Banana Fish de Yoshida Akimi. Cette adaptation fait partie du projet visant à fêter les 40 de la carrière de Yoshida Akimi dans le monde du manga. 1973, Vietnam, un soldat américain devient fou et tire sur ses propres alliés. Depuis cet incident, les seuls mots qu'il prononce sont "Banana Fish". Douze ans plus tard, à New York, la police enquête sur une série de suicides très mystérieuse. Un jour, un homme sur le point de mourir donne à Ash Lynx, un chef de gang, une mystérieuse substance.
Air Date: 2018-07-06
Year: 2018