#Note: if the VIP server don\'t work. switch to Openload server.
#Note: si le serveur VIP ne fonctionne pas. basculer vers le serveur Openload.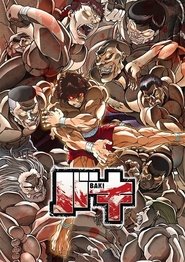 Baki vf Season 1 Episode 18
Baki vf Season  1   Episode 18   Il s'agit de l'adaptation de l'arc "Most Evil Death Row Convicts" du manga Baki-Dou de Itagaki Keisuke.